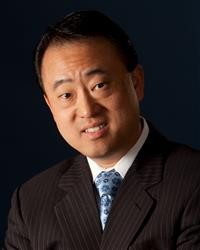 John
Shin
WFG Senior Executive Vice Chairman, AFP Founder/CEO/President
John Shin was nearly a year old when he and his family immigrated to Los Angeles in the early 1960s. His family first came to East Los Angeles then finally settled in Glendale where John grew up and attended high school. 
John always had a dream as a child to be a person to change the world. He grew up in a traditional household where his parents pushed him to go to college to become a lawyer, doctor or engineer. However, as early as 8 years old, he knew that he wanted to start a business. In grade school, he made his first $100 on candy sales with a goal to earn $150 to purchase his first bike. He got his bike, and this began his entrepreneurial spirit. His first job was at 14 years old where he worked in his parent's liquor store. 
Growing up in California as a young 6 year boy, John would get bullied and to protect himself, he began to study Tae Kwon-Do, Judo and  Hapkido. He continued to train and compete, which he would go on to win at the State and Regional level competitions by age 11. At 14 years old, he competed Nationally and won Gold.  He then went on to compete at the World Games, Pan American Games and tried out for the 1988 Olympic Team.
Today, John holds a B.A. in Business Administration from University of Southern California, an M.B.A., and earned a Juris Doctorate Degree in Law.
During college he started a valet parking business, and also sold real estate. After graduating from college, he was recruited to work with Coca Cola and had his first entry level management position. Today, John continues to work in the Financial Service industry with over 23 years now.
For nearly two decades, he has empowered people to achieve peak performance in business, sales, money, teams, relationships and life.   
He has mentored and trained, not hundreds, but thousands of people around the country to become successful business owners. His greatest joy is to teach and train businesses grow and achieve true success.
He believes that mentorship, training, coaching are core key values for a successful life.
In January 2004, he was inducted into the Prestigious Inner Circle of World Financial Group (WFG) and in just 6 short months thereafter, he was inducted into the "WALL OF FAME" of WFG. In June 2006, he was inducted into the Financial Circle of HONOR of WFG and in January 2008, he was inducted in the "Millionaire Hall of Fame" of WFG.
During his Financial Services career, he has been featured in Financial Magazines, as well., Forbes (August 12, 2013 Edition), Forbes Special Edition and Advantage Magazine, are just to name a few.
John is the Founder and CEO of AXIANTA Financial Partners, LLC. (AFP) and has created his own progressive sales and personal growth training company made up of professional mentors and business builders who work one-on-one with individuals, businesses and major corporations to help them achieve growth in different economies.
He is also the Founder of a non-profit organization called "ALL FOR ONE" which provides child prosperity centers for children around the world. Together with the organization, they have built and created 9 orphanages in 6 countries like Uganda, Philippines, Nicaragua, Vietnam, China, and India and have helped over 1,000 kids live within their orphanages. 
John is a proud Executive Producer of the movie, THINK: The Legacy of Think and Grow Rich. The movie, which was released in 2017. Another accomplishment for John Shin is his book, How Rich Asians Think, a Napolelon Hill Foundation publication.
Recently, construction is underway to create a historical center for the Filipino-American Veterans Association in Las Vegas.   
He has spoken at the University of Southern California Alumni Association's Business Leadership meeting, Pepperdine University,  and is available for other speaking engagements.
As a dynamic, high-impact, in-demand teacher and public speaker, he has the unique ability to shake up the status quo and get people and organizations to change behavior and empower them.
His clients range from the individual person seeking simple financial guidance to Doctors,  Lawyers, Fortune 500 companies, federal credit unions, Hollywood celebrities, and to professional athletes (NBA, NFL, and NFL).
Today, he commands a sales force of nearly 6,800 agents, practices in 26 states, with all 42 offices throughout the United States.  His office is currently located in Woodland Hills, California. 
He is married to Arlene, and they have 4 wonderful children who all reside in Las Vegas, NV.
California License #0B55579